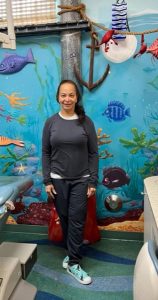 When parents tell me their kids look forward to coming to the office, I know I have done my job well. I want all children to feel safe and comfortable and for parents to participate in managing their child's dental healthcare. I make it a priority to listen to parents and understand their concerns by focusing on one-on-one conversations. Over the years, I have enjoyed watching children grow and relish the experiences I have.
Growing up back east in Baltimore, Maryland, I have always been a coastal person and fell in love with the opportunity to live in the Pacific Northwest after my first visit to the annual Pediatric Dental Conference.
I attended undergraduate school in Maryland, and after working a few years in laboratory research, graduated from Tufts Dental School of Dental Medicine in Boston. After working with children, I narrowed my love to this clinical experience and applied to a specialty training for pediatric dentistry at the Children's Hospital of Michigan (CHM). I am board certified and a fellow in pediatric dentistry. I focus on learning and keeping updated with the newest procedures pediatric dentistry has to offer.
Thank you for choosing our office, and I look forward to the opportunity to treat your children.
Meet Our Team
We are so grateful to work in such a wonderful community! As a team, we are always looking for ways in which we can help you and your child receive the most positive and rewarding experience during your visit here at Under the Sea Dentistry for Kids. Our team members speak Spanish, Russian and sign language! If you would like to learn more about our pediatric dental office in Vancouver, Washington, we encourage you to call 360-891-9283 today and set up a visit with our pediatric dentist, Dr. Butler.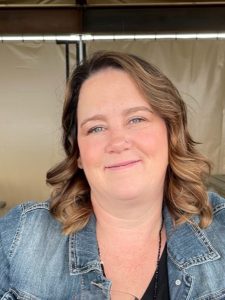 Libby joined our practice in April 2012. She loves that she can come in to work and enjoy her workday with fun, energy-filled staff/friends. Libby helps keep the office running efficiently, and she strives to provide the best experience for our wonderful patients.
Libby is married and has three amazing adult children. Outside of work, she enjoys experiencing new adventures with her family and friends. Her home away from home is the beach.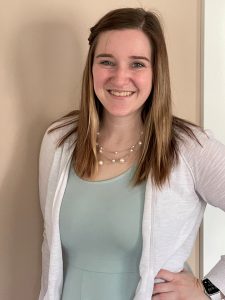 Rachel joined our practice in February 2016, and she loves the work environment, her coworkers and the amazing patients. Rachel helps keep things organized, makes people laugh and smile and helps come up with new ideas to help the success of this practice. Rachel is a mom to an energetic 5-year-old boy. Outside of work, she enjoys playing indoor soccer and billiards, playing the guitar and singing.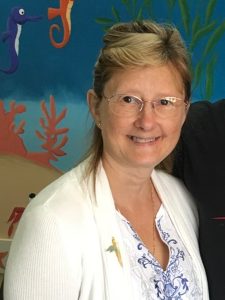 Nancy
Insurance Coordinator
Nancy started at our office in September 2015. She loves how friendly the doctor and team are toward their patients, and she thinks Dr. Pam is wonderful to work with and very attentive with her patients. Nancy helps our office and our patients by making sure all insurance benefits and policies are up to date and accurate.
Nancy has been married for over 40 years, and she and her husband have four adult children and six grandchildren. Outside of work, Nancy enjoys reading, gardening, scrapbooking, knitting, crocheting and spending time with her family. She and her husband are also both avid Disney fans and enjoy vacationing together.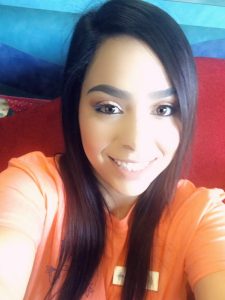 Katy started working at our office in February 2017. She enjoys working with kids as it makes work fun and interesting and lets her experience many different personalities throughout the day. Katy's job is to make sure our patients have the best experience while they visit the dentist. She is also in charge of ordering supplies to keep the office running efficiently.
Katy has been married to her husband, Richard, for almost 12 years. She and her husband have two kids: 10-year-old Richie and 7-year-old Kaylani. Outside of work, Katy loves doing fun things with her family, doing makeup and hair and dancing.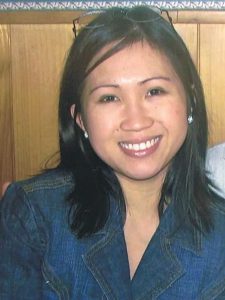 Marie
Registered Dental Assistant
Marie joined our practice in September 2021. She graduated from Pacific NW Dental Assistant School. Marie likes being able to make a difference even in a small way, helping patients be comfortable and getting to know families. She contributes to the success of this practice by being a great team player, being flexible and helping were she is needed. She also enjoys learning from her work peers and the doctor.
Marie loves traveling and bonding with her family through camping, watching sports and trying different foods. She also has two dogs.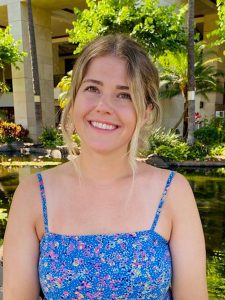 Nelly graduated from Skills Center dental school and has been a dental assistant since 2007. She joined our practice in July 2010. Nelly loves working with kids and making their dental visit enjoyable and fun, and she always comes to work ready to help them overcome their fear of going to the dentist.
Nelly is a mom to twin girls and one boy. Outside of work, she enjoys spending time with family and friends, baking and swimming. She is also bilingual in Russian and English.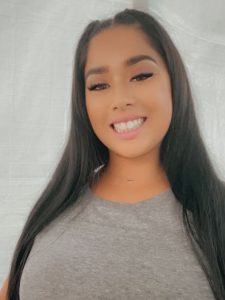 Noelle started at our office in November 2017, and she obtained her training as an assistant through Clark County Skills Center. Noelle is always being a team player, and she loves her coworkers and working with the doctor. Noelle has two kids: a 5-year-old and 8-year-old. Outside of the office, she loves to cook and dance.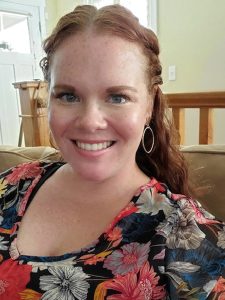 Vanessa has been working at this office since January 16, 2006, which was the day the office first opened! She worked full time until 2014, then moved to part time. She currently only works on Mondays or other occasional days to help cover staff vacation days. Vanessa enjoys working closely with Dr. Pam and loves helping the kids who come in as she loves the jokes and stories they tell. She has been able to work with some families for many years. She enjoys building good relationships with patients, helping make their visits easier and more comfortable, using humor and down-to-earth suggestions to improve their experiences at this office and hopefully inspiring them to take good care of their teeth at home. Vanessa loves the team at this office, and she thinks everyone works well together and strives to help every patient have the best possible experience. The entire team has fun during the workdays and when they have team building events, it is a blast! She says it is really a group effort, from the front office to the back office and everything in between, and she could not pick a better place to work.
Vanessa and her husband have five children. She has three older stepchildren, who are all grown and out of the house, 16- and 7-year-old sons and a sweet rescue dog named Ruger, whose mission in life is to give kisses and ferociously chase squirrels out of her backyard. Her family is a "Yours, Mine and Ours" situation and she could not love her family any more. When Vanessa is not at work, you can find her volunteering and working as a substitute teacher at her boys' school, helping at their church, taking Ruger for a walk, watching Star Trek (she is a huge sci-fi nerd) or cooking something yummy in her kitchen. She loves to have friends and family over to eat good food and fill her home with laughter.